Concussions are more and more frequently reported in the news. At Beyond Vision LNK we hope to bring awareness to parents and athletes about mild concussion impact on health and function. A concussion is defined as when there is a rapid acceleration or deceleration of the head that results either from a direct blow to the head or from an impulsive force transmitted to the head. While many of us think of car accidents or sports related concussions, many can be mild accidents such as a fall on the ice, a child hitting their head on a cabinet, or two people colliding heads. Incidence of concussions is more frequent than it was once thought. The CDC estimates 3.8 million concussions occur each year.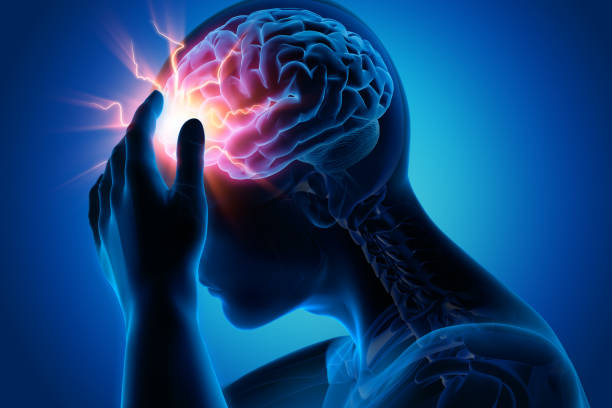 Children younger than 5 years had the highest incidence of concussion. With 8 million high school athletes and increasing club sports in children from 5-18 years, awareness of concussion and more testing among these groups is important. The adolescent brain is still developing and a recurrent concussion could lead to longer recovery times and long term consequences.
Children and adolescents are at a stage in life when near demands are very high and early, high quality care is critical to reduce disruption in education. Evidence shows a substantial difference in return to sport between high school and adult populations. Return to sport generally takes 30 days in adolescents compared to less than a week in professional athletes. Lack of neck strength may contribute to the risk of concussion, which makes evaluation of children and females who have had a possible concussion vital. Delayed diagnoses and a previous concussion can lead to prolonged double vision, tracking problems, or reduced depth perception that can delay return to play, as well as inhibit function and learning in school or work.
Persistent light sensitivity and difficulty reading may be a symptom of oculomotor dysfunction. These symptoms create inconveniences for college students, youth, and office workers who are reliant on the ability to track and converge when reading a book or looking at a computer screen. Symptoms are not reported such as when a child is less than 5 years old, the event was unseen by adults, or if the event was brushed off as "he's a kid, he's tough." Likewise, many athletes are confused with symptoms or think they will resolve so they try to play through the problems.
"I did not tell the coaches right away because I wasn't really sure what was happening," says Addisen, a concussed volleyball player who collided with her own team members during a game. "In the beginning I slept a lot, talked really slow, and was confused when people tried to talk to me. It's made my learning feel slowed down and my eyes get tired easier."
Addisen had symptoms of light and sound sensitivity, double vision at near, and trouble judging distances. She had been diagnosed with a mild concussion but was given the ok to return to play. After her return to play she dove for a softball and felt her headache coming back. During a warm up hitting drill she could feel her eye shifting out which made her realize something else was going on. Her diagnosis of convergence insufficiency and constricted field of view were detected late. She now has an extended return to play and is currently working with physical therapy and vision rehabilitation.
My goal as your doctor of optometry is to provide your family with early detection opportunities. I include baseline testing that parents and health care teams can use when determining return to play if a concussion is suspected or diagnosed. In addition, we can provide you with visual rehabilitation to assist with reduction of symptoms and healing. An annual eye exam from 3-28 years old that includes oculomotor testing is important yearly for early detection and to reduce the risk of long term difficulties from mild concussion. Affordable additional testing at any time makes open access a plus for all active families.
#Beyond 20/20.
Reference:
Breck J, et al. JAMA Netw Open. 2019;doi:10.1001/jamanetworkopen.2019.17626.
Stephens R, Rutherford A, Potter D, et al. Neuropsychological impairement as a consequence of football (soccer) play and football heading: a preliminary analysis and report on school students (13–16 years). Clin Neuropsychol. 2005;11:513–526.
Witol AD, Webbe FM. Soccer heading frequency predicts neuropsychological deficits. Arch Clin Neuropsychol. 2003;18:397–417
Peterson CL, Ferrara MS, Mrazik M, et al. Evaluation of neuropsychological domain scores and postural stability following cerebral concussion in sports. Clin J Sport Med. 2003;13:230–237.
Thurman DJ, Branche CM, Sneizek JE. The epidemiology of sportsrelated traumatic brain injuries in the United States: recent developments. J Head Trauma Rehabil. 1998;13:1–18.
Aubry M, Cantu R, Dvorak J, et al. Summary and agreement statement of the First International Conference on Concussion in Sport, Vienna 2001. Recommendations for the improvement of safety and health of athletes who may suffer concussive injuries. Br J Sports Med. 2002;36:6–10
Langer L, Levy C, Bayley M. Increasing Incidence of Concussion: True Epidemic or Better Recognition? J Head Trauma Rehabil. 2020 Jan/Feb;35(1):E60-E66.