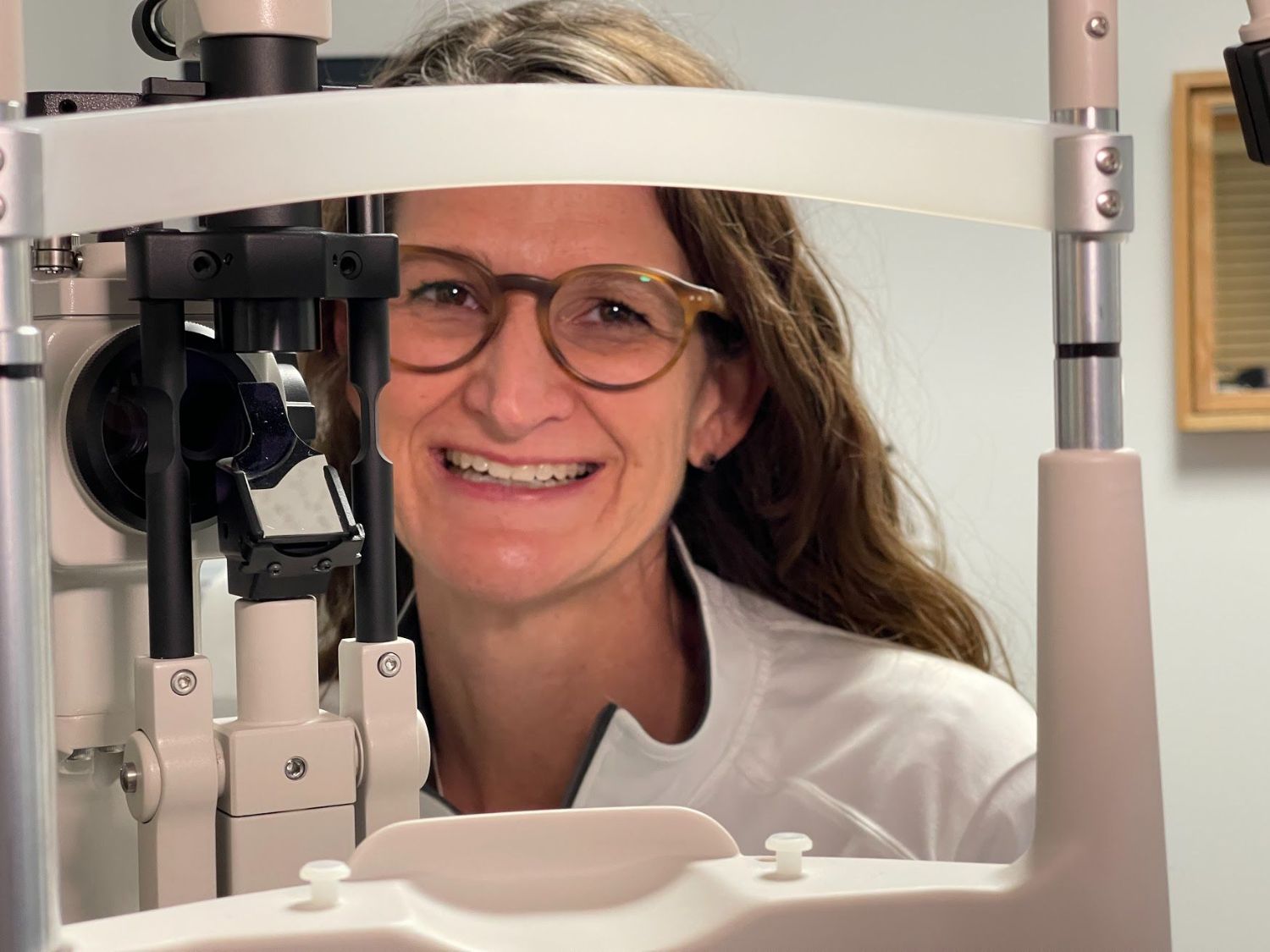 Dr. Carla Ericksen was born and raised in the Sandhills of Nebraska. She graduated with honors from the University of Nebraska-Lincoln and went on to complete her doctorate of optometry at Indiana University.
Dr. Ericksen dedicates her career to high standards and an integrated team approach to patient care. She has spent hours in the office with health care professionals across the nation to give patients the best co-management resources. Her continuing education includes Neuro-Optometric Rehabilitation Association, College of Vision Development, SECO International, and SANET Vision Seminars and membership in American Optometric Association and Nebraska Optometric Association.
Dr. Ericksen's core value in her professional life is hard work. With over 20 years of eye care experience, she is a passionate advocate for patients, treating a wide demographic including refugee populations, diabetic, retinal, and low vision care for veterans, vision therapy for rural school children, emergency and fire personnel pre/post LASIK surgical care, and in-home care to persons with intellectual and developmental disability, behavioral health disorders, and autism.
Dr. Ericksen's continued mission is for people around her to experience healthy eyes and to empower them with the freedom and knowledge of good eye care options to #seelife. She also enjoys giving to the community through One Sight, Clinic with a Heart, St. Vincent de Paul, and coaching local youth programs that build the dignity of each child.
She and her husband, Paul Leahy, have four children. Together, they enjoy active outdoor family time, including biking, hiking, running, swimming, and canoeing the Niobrara River. They are thankful to be back to the Nebraska Good Life!