Pediatric Eye Vision & Evaluation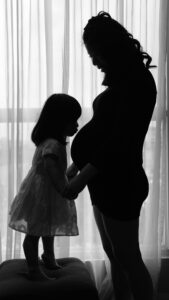 As a mother and progressive myope herself, Dr. Ericksen has a special place in her heart for kids and their visual health! That is why we are passionate about the importance of pediatric eye care. We provide visual developmental screenings and review eye growth and development for parents so you know what to look for to detect a visual delay or problem with visual skills. Children need to have annual eye exams to help diagnose and treat any eye problems they may not be aware of or unable to explain to adults fully. We advise that children have their first eye exam by age 3. Having clear vision is not only a key to success in the classroom, but it is necessary for proper vision development! Beyond Vision LNK offers a free child evaluation at six months and three years with an adult membership.
Developmental Vision Analysis
A Developmental Vision Analysis is a series of tests designed to identify strengths or weaknesses in visual-motor integration, visual processing, tracking, and gross motor screening. Testing is on a one-one basis with the patient. Consultation with the patient and/or the parents will be scheduled at a different time, with results and treatment options discussed.